Contact - Elesa (UK) Ltd
26 Moorlands Estate
Metheringham
Lincoln LN4 3HX
United Kingdom
Ask for Info - Elesa (UK) Ltd
Legal information - Elesa (UK) Ltd
| | |
| --- | --- |
| Nature | Secondary establishment : Branch |
| Year established | 1990 |
| Legal form | Private Limited |
| Activity | |
| Registration no | 00577223 |
| No employees | 10-19 Employees |
| Kompass ID? | GB80044894 |
| Kompass member for | + 8 years |
| Membership | Booster International |
Presentation - Elesa (UK) Ltd
Elesa (UK) Ltd
is a branch office of the Elesa Spa group, international manufacturer of plastic and metal standard machine parts for the mechanical engineering industry for over 75 years. Elesa products express a quality of design and ergonomic research with recognition of its brands as guarantees of quality and reliability. Continuous attention to clients' needs and a rapid service have made Elesa a reference point for designers and builders. More than 45,000 product codes, 180 patents and 42 international design awards produced with systems certified to ISO 9001 and ISO1401 are supported by localised stock and technical support.
Elesa Standards cover industrial components including, handwheels, handles, levers, knobs, gears, spring and indexing plungers, levelling feet, locks and latches and hydraulic tank accessories in engineering grade plastics, aluminium, steel and stainless steel. Also a range of light to heavy duty industrial castors, vibration damping elements, conveyor components, rod ends, fork joints and magnets.
Industrial machinery and equipment are well served with the Elesa anti-vibration mounts, ball lock pins, ball transfer units, filler breathers, grip knobs, latch clamps and metal hinges, in addition to oil level indicators, plastic hinges, pneumatic clamps, stainless steel hinges, toggle clamps, tubular handles and wing knobs.
More Information on our Products
Handwheels & Crank Handles
Clamping Knobs
Clamping Levers
Lift & Pull Handles
Revolving Handles
Control Knobs
Position Indicators
Indexing Plungers
Spring Plungers
Levelling Feet
Hinges
Locks & Latches
Filler Breather Caps
Column Level Gauges
Castors & Wheels
Tube Connecting Clamps
Adjustable Feet
Adjustable Handles
Anti Vibration Mounts
Ball Lock Pins
Bridge Handles
Cam Action Levers
Cam Latches
Castors & Wheels
Clamping Handles
Column Level Indicators
Detent Hinges
Digital Position Indicators
Drain & Blanking Plugs
Eye Screws
Flush Handles
Fork Joints
Friction Hinges
Grab Handles
Guide Rails
Hook Clamps
Indexing Handles
Indexing Levers
Levelling feet
Lift Off Hinges
Lobe Knobs
Machine Mounts
Magnets
Modular Roller Tracks
Oil Level Indicators
Quick Release Pins
Recessed Handles
Rod Ends
Safety Hinges
Stainless Steel Hinges
Toggle Clamps
Tubular clamps
Vibration Dampers
Washers
Wing Knobs
Wing Nuts
Company's Videos - Elesa (UK) Ltd
General Information - Elesa (UK) Ltd
Banks
The Royal Bank of Scotland
Export area
Asia-Pacific, Central Asia, Middle East, Africa, Central/East Europe, West. Europe, North America, Central America, South America
Brands - Elesa (UK) Ltd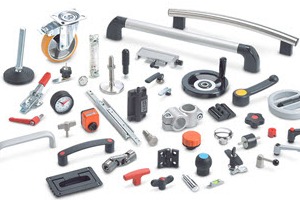 Ganter
standard machine elements (metal)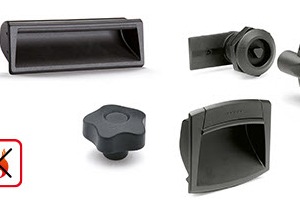 Elesa Self Extinguish
meet the flame proof material requirements of UL-94 V0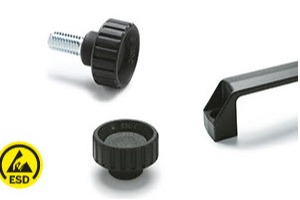 Elesa ESD
in special conductive techopolymer (ESD-C Electrostatic Discharge Conductive)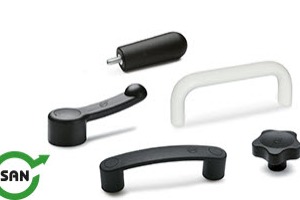 Elesa SAN
with antimicrobial additives preventing the build up of microbes, bacteria, mildew & fungi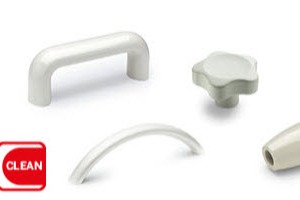 Elesa CLEAN
handles, lobed & knurled knobs for sanitary applications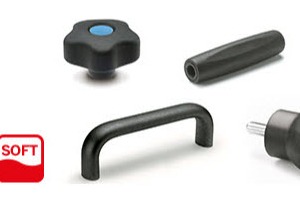 Elesa SOFT
for a safer, more stable grip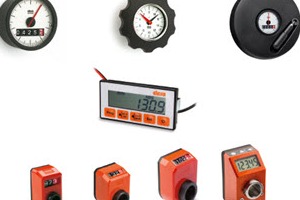 Elesa-Clayton
Analogue/digital, mechanical/electronic indicators for positional setting of lead screws & shafts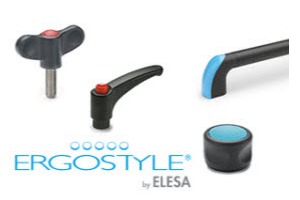 Ergostyle
for aesthetic user-friendliness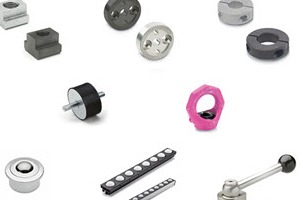 Elesa
standard machine elements (plastic)
Mr A. Mosca
Director (Director)
Mr R. Griffths
(Works & Production Director)
Mr C. Bertani
Director (Director)
Mr A. Cooke
PURCHASING & PROCUREMENT DEPARTMENT (Purchasing)
Mr A. Bertani
Director (Director)
Mrs. E. Mourao
ADMINISTRATION/FINANCE DEPARTMENT (Accounts)
Mr N.C.J. Pritchett
MD/Chief Operating Officer (Managing Director)
Participation - Elesa (UK) Ltd
News - Elesa (UK) Ltd
Press release
Elesa interlocked hinge protects packaging equipment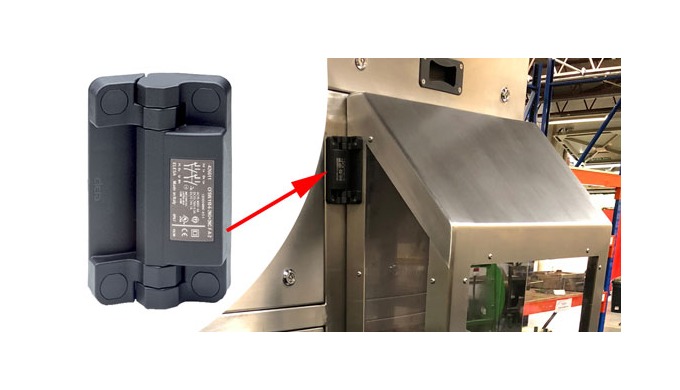 Date: 20 November 2021 12:38 AM
End: 23 November 2031 12:38 AM
Contact details Daniel Hodson, Tel: 01526 322670, email: marketing@elesa.co.uk
A common requirement for packaging equipment lines is the need for frequent access to adjust, correct, re-set or reprogramme. This a situation where the ingenious
Elesa CFSW combined hinge and electrical cut-off switch
provides a safe and simple solution.
Packaging lines are constantly developing to ensure cost-effective manufacture, often needing to incorporate new machines and especially to achieve low maintenance costs. The Elesa CFSW hinge-cut-off series helps simplify these machine guarding systems by eliminating the need for separate brackets and switches, and has delivered a significant cost saving in both components and fitting times.
Packaging machine manufacturers are especially conscious of waste, recycling and use of resources in their FMCG packaging marketplace where they are constantly seeking to minimize use of packaging materials such as cardboard and plastic wrap for their transit packs. CFSW safety switch hinges support that process.
Many packaging machines are often used in areas associated with regular wash-down cycles so the CFSW is highly suitable, offering IP67 dust and water protection.
The CFSW is double insulated and approved by IMQ CA02.04800 in compliance with EN 60947-1/2007 + EN 60947-5-1:2004 + A1/2009. Low voltage control auxiliaries. Approved by UL: E360222.l. It is available with different combinations of contacts with positive opening (2NO+2NC, 1NO+3NC etc.), and with different output positions of 8 pole male connectors or cables.
These robust units are tested to a B10d value of 2,000,000, are totally tamper-proof, and may be quickly and easily installed. The CFSW integrated cut-off hinge provides a simple, reliable and elegant solution to this personnel or equipment safety issue.
New product
New Elesa connecting clamps in technopolymer for tubular frames and mountings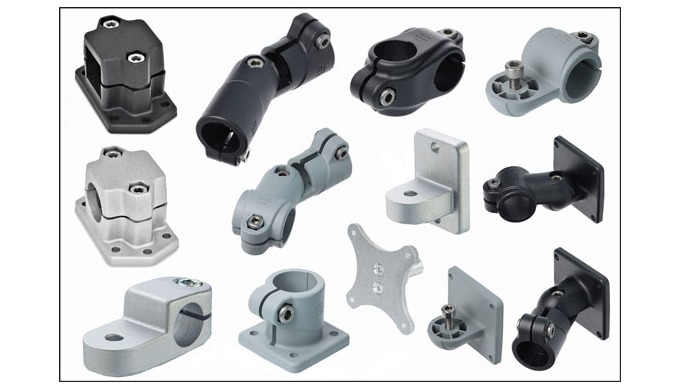 Date: 03 November 2021 10:40 AM
Elesa's new additions to their
connecting clamp range
include units with base, pivoting clamp bases and pivoting connection clamps, to match existing types already available. This range of pipe connecting clamps for round and square tubes is suitable for suspended pipe installations, pipe frames and mounting structures.
They include many in Technopolymer, Aluminium and Stainless steel and accommodate sizes from 10mm up to 50mm dia round section and 20x20mm to 50x50mm square in production or industrial settings. Typical uses include semi-permanent frameworks, handrails, lighting rigs, mounting of instrumentation/sensors/ cameras etc. in construction and manufacturing environments.
The
Elesa range of connecting clamps for tubes
is available as cross clamps, fixing bases, T terminals, and swivel clamps. They feature clamps made from aluminium and stainless steel which are ideal for environments where corrosion-resistant materials are required. Specially-designed stainless steel screws with hex headed screw closure or flush screw and hex nut are used to prevent the accumulation of moisture with polymer and silicone-sealing washers to make the clamps waterproof.
The range also includes – two-way connecting clamps with/without base, bases for mounting on floors or platforms, offset bases and large area bases for load spreading. T-shaped connecting clamps, right-angled clamps, supports for round or square tube, straight connectors, pivoting clamps and bases, plus sensor holders.
The clamps themselves are accompanied by a range of tubes with round and square sections in high-strength, load-bearing stainless steel and flexible, cost-effective, aluminium suitable for lightweight constructions. Together with clamps and tubes, the Elesa selection includes monitor mounts, threaded hole end-caps for tubes, and a clamping kit as an alternative to normal clamping screws.
Location - Elesa (UK) Ltd
Opening hours - Elesa (UK) Ltd
Key figures - Elesa (UK) Ltd
Activities - Elesa (UK) Ltd
Producer
Distributor
Service provider
Main activities within the Kompass classification
Secondary activities within the Kompass classification