Contact - Elesa (UK) Ltd
26 Moorlands Estate
Metheringham
Lincoln LN4 3HX
United Kingdom
Send a message - Elesa (UK) Ltd
Legal information - Elesa (UK) Ltd
| | |
| --- | --- |
| Nature | Secondary establishment : Branch |
| Year established | 1990 |
| Legal form | Private Limited |
| Describe your Company and attract Business opportunities | |
| Registration no | 00577223 |
| No employees | 10-19 Employees |
| Kompass ID? | GB80044894 |
| Kompass member for | + 7 years |
| Membership | Booster International |
Presentation - Elesa (UK) Ltd
Elesa (UK) Ltd
is a branch office of the Elesa Spa group, international manufacturer of plastic and metal standard machine parts for the mechanical engineering industry for over 75 years. Elesa products express a quality of design and ergonomic research with recognition of its brands as guarantees of quality and reliability. Continuous attention to clients' needs and a rapid service have made Elesa a reference point for designers and builders. More than 45,000 product codes, 180 patents and 42 international design awards produced with systems certified to ISO 9001 and ISO1401 are supported by localised stock and technical support.
Elesa Standards cover industrial components including, handwheels, handles, levers, knobs, gears, spring and indexing plungers, levelling feet, locks and latches and hydraulic tank accessories in engineering grade plastics, aluminium, steel and stainless steel. Also a range of light to heavy duty industrial castors, vibration damping elements, conveyor components, rod ends, fork joints and magnets.
Industrial machinery and equipment are well served with the Elesa anti-vibration mounts, ball lock pins, ball transfer units, filler breathers, grip knobs, latch clamps and metal hinges, in addition to oil level indicators, plastic hinges, pneumatic clamps, stainless steel hinges, toggle clamps, tubular handles and wing knobs.
More Information on our Products
Handwheels & Crank Handles
Clamping Knobs
Clamping Levers
Lift & Pull Handles
Revolving Handles
Control Knobs
Position Indicators
Indexing Plungers
Spring Plungers
Levelling Feet
Hinges
Locks & Latches
Filler Breather Caps
Column Level Gauges
Castors & Wheels
Tube Connecting Clamps
Adjustable Feet
Adjustable Handles
Anti Vibration Mounts
Ball Lock Pins
Bridge Handles
Cam Action Levers
Cam Latches
Castors & Wheels
Clamping Handles
Column Level Indicators
Detent Hinges
Digital Position Indicators
Drain & Blanking Plugs
Eye Screws
Flush Handles
Fork Joints
Friction Hinges
Grab Handles
Guide Rails
Hook Clamps
Indexing Handles
Indexing Levers
Levelling feet
Lift Off Hinges
Lobe Knobs
Machine Mounts
Magnets
Modular Roller Tracks
Oil Level Indicators
Quick Release Pins
Recessed Handles
Rod Ends
Safety Hinges
Stainless Steel Hinges
Toggle Clamps
Tubular clamps
Vibration Dampers
Washers
Wing Knobs
Wing Nuts
Company's Videos - Elesa (UK) Ltd
General Information - Elesa (UK) Ltd
Banks
The Royal Bank of Scotland
Export area
Asia-Pacific, Central Asia, Middle East, Africa, Central/East Europe, West. Europe, North America, Central America, South America
Brands - Elesa (UK) Ltd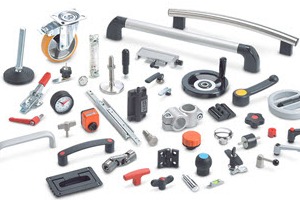 Ganter (Producer, Distributor)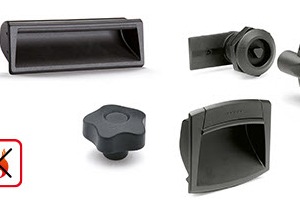 Elesa Self Extinguish (Producer, Distributor)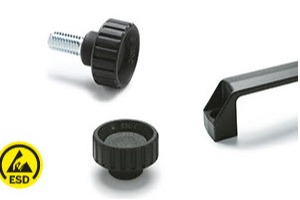 Elesa ESD (Producer, Distributor)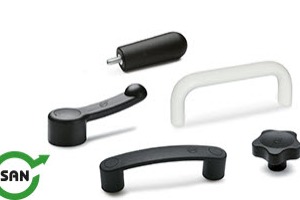 Elesa SAN (Producer, Distributor)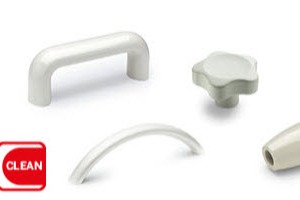 Elesa CLEAN (Producer, Distributor)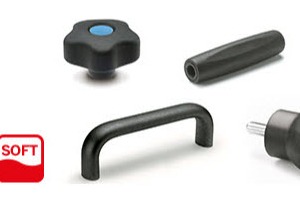 Elesa SOFT (Producer, Distributor)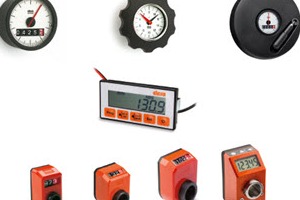 Elesa-Clayton (Producer, Distributor)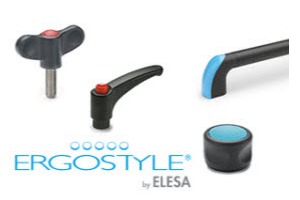 Ergostyle (Producer, Distributor)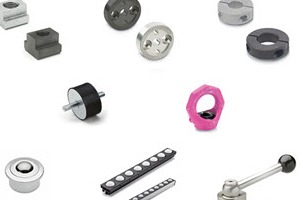 Elesa (Producer, Distributor)
Mr A. Mosca
Director (Director)
Mr R. Griffths
(Works & Production Director)
Mr C. Bertani
Director (Director)
Mr A. Cooke
PURCHASING & PROCUREMENT DEPARTMENT (Purchasing)
Mr A. Bertani
Director (Director)
Mrs. E. Mourao
ADMINISTRATION/FINANCE DEPARTMENT (Accounts)
Mr N.C.J. Pritchett
MD/Chief Operating Officer (Managing Director)
Participation - Elesa (UK) Ltd
News - Elesa (UK) Ltd
New product
Elesa Visual Flow Indicators - now with Flow Meter sensor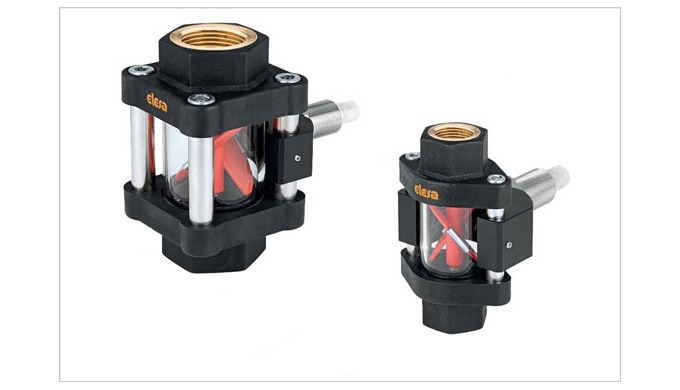 Date: 21 April 2021 9:57 AM
End: 21 April 2031 9:57 AM
Elesa have announced that their
high-quality visual flow indicators
may now be specified as flow measurement devices with the addition of an external PLC compatible sensor and impellor mounted activating clips. This quickly adapts these units from passive indicators of flow - as protection against blockages for example - into active measurement equipment as part of the adjusting and updating of hydraulic system performance.
The
new metering indicators
are available in ¾ in and 1in sizes to suit many applications in fluid systems throughout industry where cooling or liquid transfer systems are employed. This will include process or manufacturing plant, e.g., for water, oil, petrochemical and hygienic area systems.
The new visual flow indicator sensor can be mounted in any external position correctly aligned with the indicator tube. The indicator can then operate in two-way liquid flows with a viscosity lower than 30cSt.
These Axial flow devices sit in the moving fluid causing the rotor to spin, which generates a pulsed signal proportional to the speed of the rotor, and so through calibration, gives the flow rate. It is important to allow the propeller adequate rotation with a minimum flow rate being required depending on the type of fluid and its viscosity. Above the minimum flow rate, the rotor starts to rotate with a speed proportional to the fluid flow, while the inductive sensor, completely separated from the liquid passage area, reads the movement of the two metal clips mounted on the rotor. This provides a frequency variation that can be transformed into a reading of the flow rate by connection to a PLC.
Elesa visual flow metering indicators feature a shaft and rotor propellor in red (optionally blue) Polypropylene based (PP) technopolymer, fitted with AISI 304 stainless steel sensor activating clips. The tubular housing in clear Borosilicate glass has high operational resistance and is also suitable for use with glycol-based solutions.
ELESA presents a wide range of useful accessories for increasingly sophisticated hydraulic systems which require reliable and high-performance components.
New product
Elesa new CFMX hinges in high strength Supertechnopolymer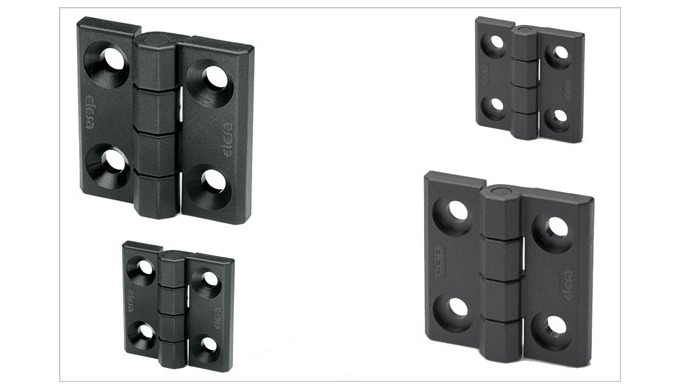 Date: 14 April 2021 9:35 AM
End: 14 April 2031 9:35 AM
Elesa have certainly "levelled up" with this new range of
CFMX hinges in high-strength, corrosion-resistant, Supertechnopolymer
. Designed for all kinds of industrial hinging, their clean design and simple installation ensure that the CFMX series are suitable for electrical cabinets, protective screens for machining stations and retail. Other applications include HVAC compartments, industrial and outdoor environments, transit cases etc.
These rugged new hinges in black, glass fibre reinforced polyamide bring the latest advanced moulding technology to standard hinges for enclosure doors, inspection and access panels, flaps and protection windows.
CFMX hinges
can be used with countersunk or cylindrical head screws, e.g. slotted, cross-head, hex or tamper-resistant equivalents, for secure fixing of flush-mounted doors and panels. They accommodate a maximum opening of 270o, with standard sizes available in lengths of 30mm to 60mm and load capacities from 750N to 3100N dependent on the angular position of the hinge.
Location - Elesa (UK) Ltd
Opening hours - Elesa (UK) Ltd
Key figures - Elesa (UK) Ltd
Activities - Elesa (UK) Ltd
Producer
Distributor
Service provider
Main activities within the Kompass classification
Secondary activities within the Kompass classification