Contact - IOTTI GIOVANNI S.R.L.
VIA ANTONIO DENTI 9
42124 REGGIO EMILIA (RE)
Italy
Ask for Info - IOTTI GIOVANNI S.R.L.
Legal information - IOTTI GIOVANNI S.R.L.
| | |
| --- | --- |
| Nature | Headquarters - Factory |
| Year established | 1993 |
| Legal form | SOCIETA' A RESPONSABILITA' LIMITATA |
| Describe your Company and attract Business opportunities (ATE07) | Fabbricazione di macchine di impiego generale ed altro materiale meccanico nca (28299) |
| Corporate capital | 346,800 EUR |
| CF (Codice Fiscale) | 01559890353 |
| Registration No. | RE 195527 |
| VAT no | IT01559890353 |
| No employees | 36 Employees |
| Kompass ID? | IT0097649 |
| Kompass member for | + 7 years |
| Membership | Booster International |
Presentation - IOTTI GIOVANNI S.R.L.
Iotti Hydraulic Cylinders was born in Reggio Emilia and for over 50 years has been involved in the production of hydraulic pistons for different industrial sectors. The company guarantees its customers a response of high technological and qualitative value to the needs thanks to the precision of the hydraulic cylinders produced.

Today a leader in the sale of hydraulic cylinders and hydraulic actuators on the European market, the company was founded in 1963 by Giovanni Iotti as an artisan workshop at his home. Since then, growth has been continuous and hydraulic piston processing has established itself as a core business. Retracing the history of the company, there have been many achievements.

In 1982 he began mass production of hydraulic pistons for forklifts and earthmoving machines, thanks to the expansion into a new location. It only takes a few years to arrive at the manufacture of large hydraulic cylinders and is enriched with experience in the field of heavy handling (cranes) and pressures for the compaction of waste.

Since the 1990s Iotti Hydraulic Cylinders has been aimed at the mass production of large hydraulic pistons, addressing different product sectors: hydraulic cylinders for bending presses, trucks, port cranes and hydroguides. In 2009 the company obtained the ISO 9001:2008 quality certification, adjusted after the 2015 edition.

Up to the current structure with a 5000 sqm plant equipped with production laboratories and state-of-the-art machinery. A staff of 42 employees and a careful organization of resources allows Iotti HC to meet every customer need, offering a wide and innovative range of cylinders and hydraulic products that adapts to different applications.
Company catalogues - IOTTI GIOVANNI S.R.L.
Company's Videos - IOTTI GIOVANNI S.R.L.
General Information - IOTTI GIOVANNI S.R.L.
Certifications
| | |
| --- | --- |
| | ISO 3834-2:2005 |
| Description: | To complete the certification of the company quality system our society has the certificate of the procedure of welding, welding licences of our operators and of the certification of the product. In particular the process of the welding, to satisfy the needs of our clients not only is certified with DNV-GL institution, but also with specific controls like ultrasounds, magnetic crack detector tests and radiographies done in collaboration with external laboratories that certify their validity. |
| Expiry date: | 17/05/2024 |
| | ISO 9001:2015 |
| Description: | One of the strong points of the IOTTI HYDRAULIC CYLINDERS is the quality. Already since 1997 it obtained the certification ISO9001 adapted to ISO 9001:2000, and in 2009 to ISO 9001:2008 |
| Expiry date: | 03/06/2024 |
GIOVANNI IOTTI
Chairman (Presidente)
MARIA ROSA CAVATORTI
Director (Membro del Consiglio di Amministrazione)
STEFANO IOTTI
Director (Membro del Consiglio di Amministrazione)
STEFANO IOTTI
CEO - Chief Executive Officer (CEO - Amministratore Delegato)
News - IOTTI GIOVANNI S.R.L.
Organize an event
OPEN HOUSE: RADIAL GATE HYDRAULIC CYLINDERS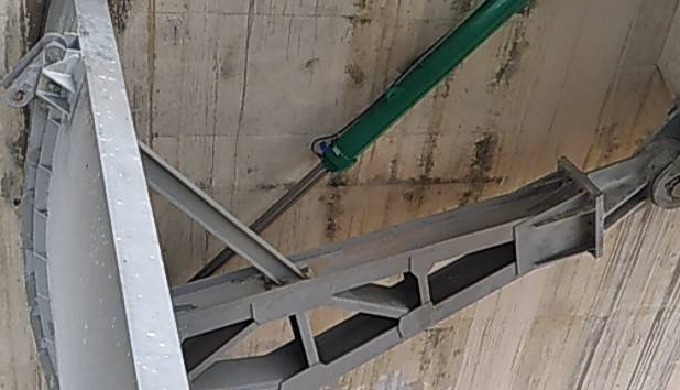 Date: 30 April 2021 6:00 AM
End: 05 May 2021 6:00 PM
Location: IOTTI HYDRAULIC CYLINDERS via Degola, 10 Reggio Emilia - Italy
Contact details s.iotti@iottihc.com
We will be happy to introduce our heavy line of huraulic cylinders for Radial Gate.
Location - IOTTI GIOVANNI S.R.L.
Key figures - IOTTI GIOVANNI S.R.L.
Turnover
Operating income
Net profit
Activities - IOTTI GIOVANNI S.R.L.
Producer
Distributor
Service provider
Main activities within the Kompass classification
Other classifications (for some countries)
ATECO (IT 2007) : Fabbricazione di macchine di impiego generale ed altro materiale meccanico nca (28299)
NACE Rev.2 (EU 2008) : Manufacture of other general-purpose machinery n.e.c. (2829)
ISIC 4 (WORLD) : Manufacture of other general-purpose machinery (2819)
Secondary activities within the Kompass classification