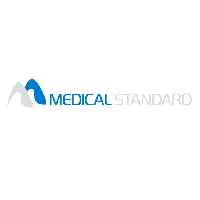 MEDICAL STANDARD Co.,Ltd.
Professional company providing PACS and Tele-radiology solutions
Contact - MEDICAL STANDARD Co.,Ltd.
Sunil Technopia 12F, 555, Dunchon-daero, Jungwon-gu
Seongnam-si 13215
South Korea
Ask for Info - MEDICAL STANDARD Co.,Ltd.
Legal information - MEDICAL STANDARD Co.,Ltd.
| | |
| --- | --- |
| Nature | Headquarters |
| Year established | 2000 |
| Describe your Company and attract Business opportunities | |
| Corporate capital | 1,632,520 USD |
| Co.Registration No | 110-81-44755 |
| No employees (address) | 50 Employees |
| No employees | 46 Employees |
| Kompass ID? | KR027100 |
| Kompass member for | + 5 years |
| Membership | Booster |
Presentation - MEDICAL STANDARD Co.,Ltd.
#Keyword
PACS, DICOM VIEWER, PACSPLUS, Heath Care, Medical Device, Software, DICOM, Diagnostics
#Company Instruction
Medical Standard is one of leading companies for PACS in Korea and has good sales and service reference in overseas countries.
We have 1,700 customers locally and have a special software development team as well to comply with Telemedicine and Teleradiology requirement such as DICOM, HL7, and IHE.
Medical Standard has achieved the FDA, ISO 9001, ISO 13485 and CE Certificate approval.
We also hold many patents related to the improvement of image quality, diagnosis, mammography and more.
One of our items, PACSPLUS Workstation is a multi-modality advanced DICOM viewer including images, reports, patient status and clinical data.
# Strength
1. PACS is the useful tool for the hospital
2. Quality of image on image review workstation is excellent
3. PACS has improved patient care
- Able to show patients their radiological images
- Reduction in the time taken to find images for review
- Reduction in the time spent finding radiology reports
- Patient's consultation has become more time efficient
#Catalogue
http://www.kompass.kr/img/catalogue/20201026034702_ct.pdf
Company catalogues - MEDICAL STANDARD Co.,Ltd.
General Information - MEDICAL STANDARD Co.,Ltd.
Certifications
| | |
| --- | --- |
| Type: | ISO 9001, ISO13485, FDA, CE, SGS |
Export area
Asia-Pacific
Viet Nam, Thailand, Philippines
Brands - MEDICAL STANDARD Co.,Ltd.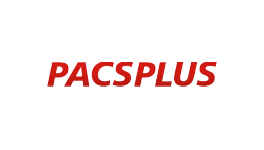 PACSPLUS
PACS and Tele-radiology solutions
Mr. Seungmook Lee
CEO - Chief Executive Officer (CEO - Chief Executive Officer)
Ms. Hyunji Ko
Assistant Manager
News - MEDICAL STANDARD Co.,Ltd.
Press release
Signed a strategic partnership for AI-based medical S/W
Date: 26 November 2020 7:46 AM
End: 15 May 2021 7:46 AM
NEUROPHET Inc., a developer of artificial intelligence solutions for medical use. Announced on the 26th that it has entered into a strategic partnership with MEDICAL STANDARD Co., Ltd., a company specializing in medical image storage and transmission system (PACS), to supply and activate AI-based medical S/W.

Through this agreement, the two companies preferentially to NEUROPHET Inc. It is planning to cooperate to expand the market in earnest for'AQUA', the flagship product of the company.

NEUROPHET Inc. 'Aqua' is a neurodegenerative analysis solution to which MRI-based brain quantitative analysis technology is applied. It plays a role in assisting the diagnosis of degenerative brain diseases including dementia, and is linked to'PACS Plus' of MEDICAL STANDARD Co., Ltd. As a result, it will be possible to provide a more flexible and convenient system environment for medical institutions such as medical examination centers and hospitals.

NEUROPHET Inc. CEO Bin Jun-gil said, "I am very encouraging by establishing a strong partnership with Medical Standard, which provides stable sales and services in the medical market." "We will achieve commercialization and sales expansion of our products in a short time," he said.

He added, "We expect to complete the major partnerships currently underway within this year and establish ourselves as a leading medical artificial intelligence solution company in the domestic market."
Nominations
Medical Standard, awarded 2018 World's Class Product of Korea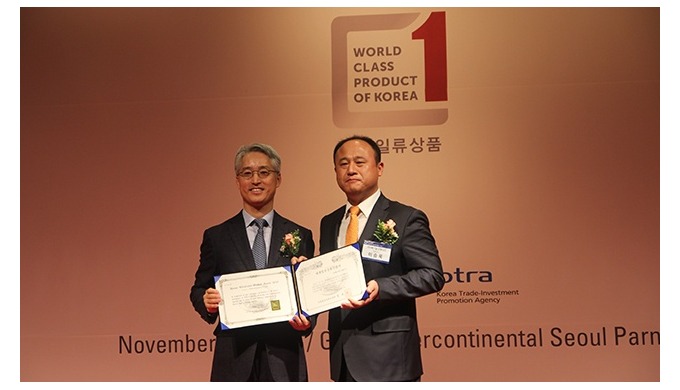 Date: 22 November 2018 3:00 PM
MedicakStandard (CEO Lee Seung-mook) has been selected as the '2018 World's Best Product' sponsored by the Ministry of Commerce, Industry and Energy and KOTRA.
Medi-Standard was awarded a certificate on November 23 at the Grand Ballroom at Grand InterContinental Seoul Parnas Hotel in the "2018 World Class Product Awards Ceremony."
The world's top-ranked products are PACSPLUS, medical image transmission software.
PACSPLUS is a PACS system that provides medical images through a web server in the world standard DICOM format.
Location - MEDICAL STANDARD Co.,Ltd.
Key figures - MEDICAL STANDARD Co.,Ltd.
Activities - MEDICAL STANDARD Co.,Ltd.
Producer
Distributor
Service provider
Main activities within the Kompass classification
Secondary activities within the Kompass classification