Other
Power analyzer for 96x96 CVM-C10 panel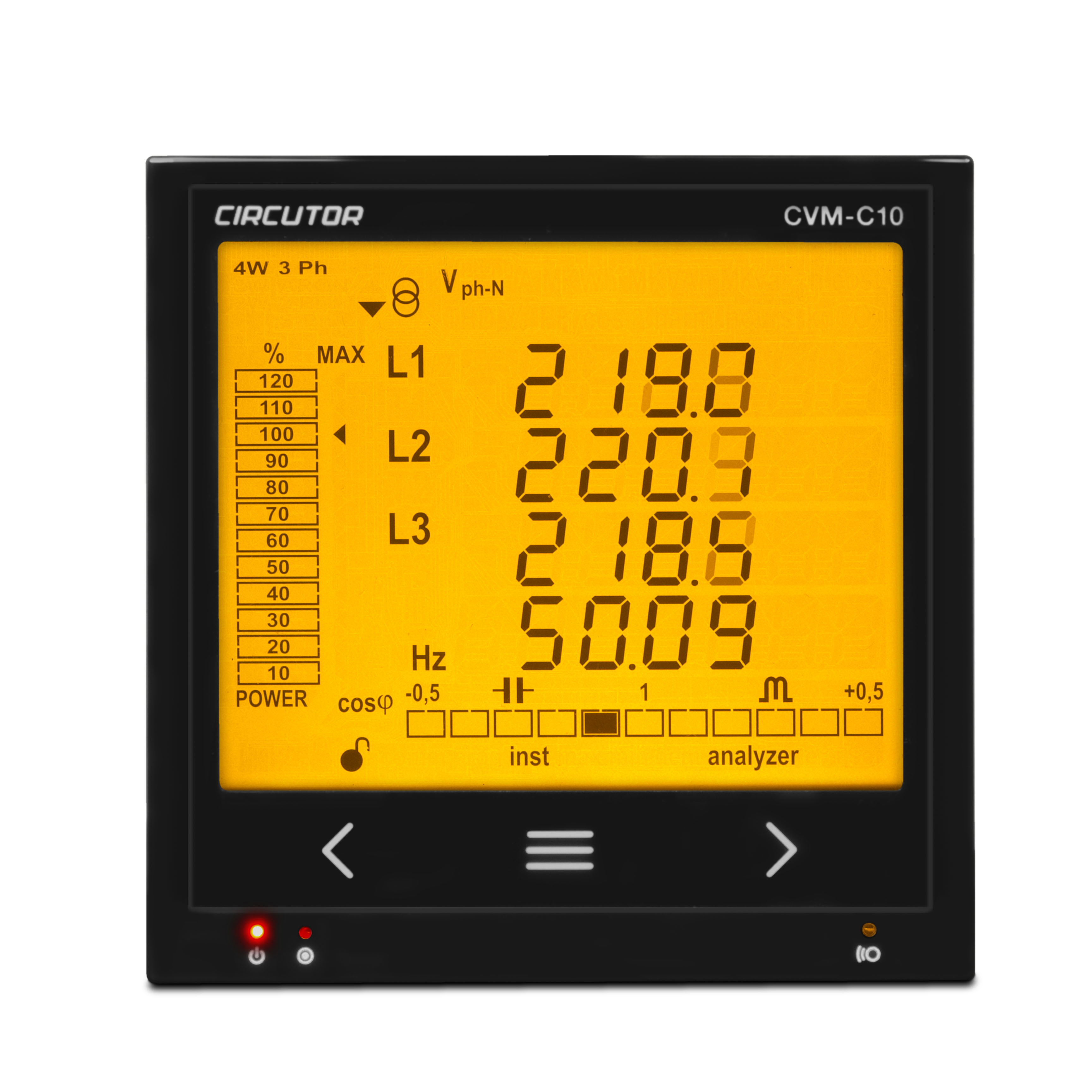 Continuing to innovate, Circutor offers a new solution in the field of power analyzers, presenting a panel with a more complete instantaneous parameter display, with electric consumption measurement and the possibility of viewing new parameters such as cost or CO2 emissions on the screen of the device. The CVM-C10 is a power analyzer for Medium/Low voltage that can be installed in 600 kV and up to 10 kA systems. Its screen automatically scales all the parameters from K to M, "MEGAS". It is a CVM with a broad range of electrical parameter displays, including voltages, currents and compound powers, or by phase, decomposition up to 31º harmonics, and energy consumptions. Its interface with three capacitive buttons enables accessing multiple data monitoring screens quickly and easily, besides offering IP65 front panel protection, because the front panel is a single piece without fissures. The "chip on glass" technology in its personalised display enables clear display of the values on screen. The CVM-C10 provides the user more information and on the same view can show the % of use or load of the installation, as well as the maximum value it has reached. It also shows the cos_PHI or PF (selectable) value analogically, as well as any other three phase parameter or phase selected by the user. It has three tariffs or consumption counters from three different sources, with their respective Cost or KgCO2" displays, according to the programming of the corresponding ratios. It has the possibility of configuring its four digital outputs as alarm signals for any instantaneous parameter with all possible configurations. Minimum, maximum, hysteresis, connection / disconnection delays and LATCH or interlocking function. It has the possibility of configuring its two digital outputs as impulse signals for any incremental parameter with all possible configurations. Impulse weight and configuration of the ON time of the impulse from 40 to 250 ms. It has three bright white power and push key front panel led indicators, and a bright red Alarm led.
Other
Complete Power factor energy regulator: Compensation, measurement and protection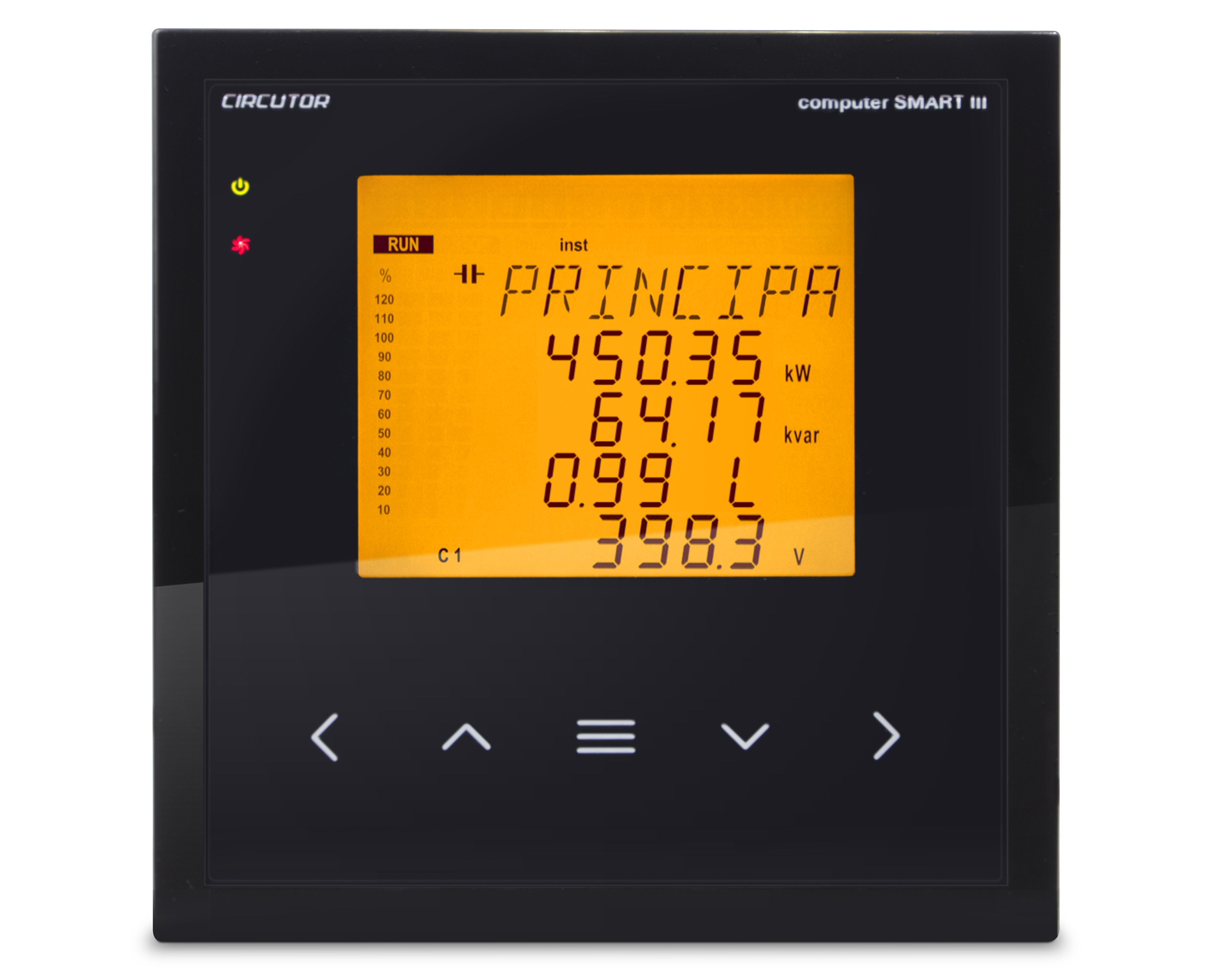 In response to the rising trend of tighter and stricter penalties applied to the consumption of reactive energy, CIRCUTOR is getting ahead of the times by offering a smart compensation solution with the new computer SMART III. Measurement with three current transformers ensures similar readings to those of the company energy meter. The computer SMART III reactive energy regulator is the only one on the market that in addition to traditional measuring with one current transformer adds the option to measure with three transformers. It also features all the functions of a complete power analyzer and enables control of residual leakage currents. The option of using one or three transformers makes it the perfect regulator for any installation, as it enables:
ü Changing from one to three transformers in the following cases:
§ Modifications in reactive energy penalties
§ Variations in consumption habits
§ Significant current offsets by phases
ü

Replacing the regulator in any existing capacitor bank
Moreover, computer SMART III is a regulator that guarantees excellent preventive maintenance by means of programming its alarms and capacitor status test options for the maximum supervision and safety of its compensation unit.
Other
RGU-2 relay for earth leakage protection and monitoring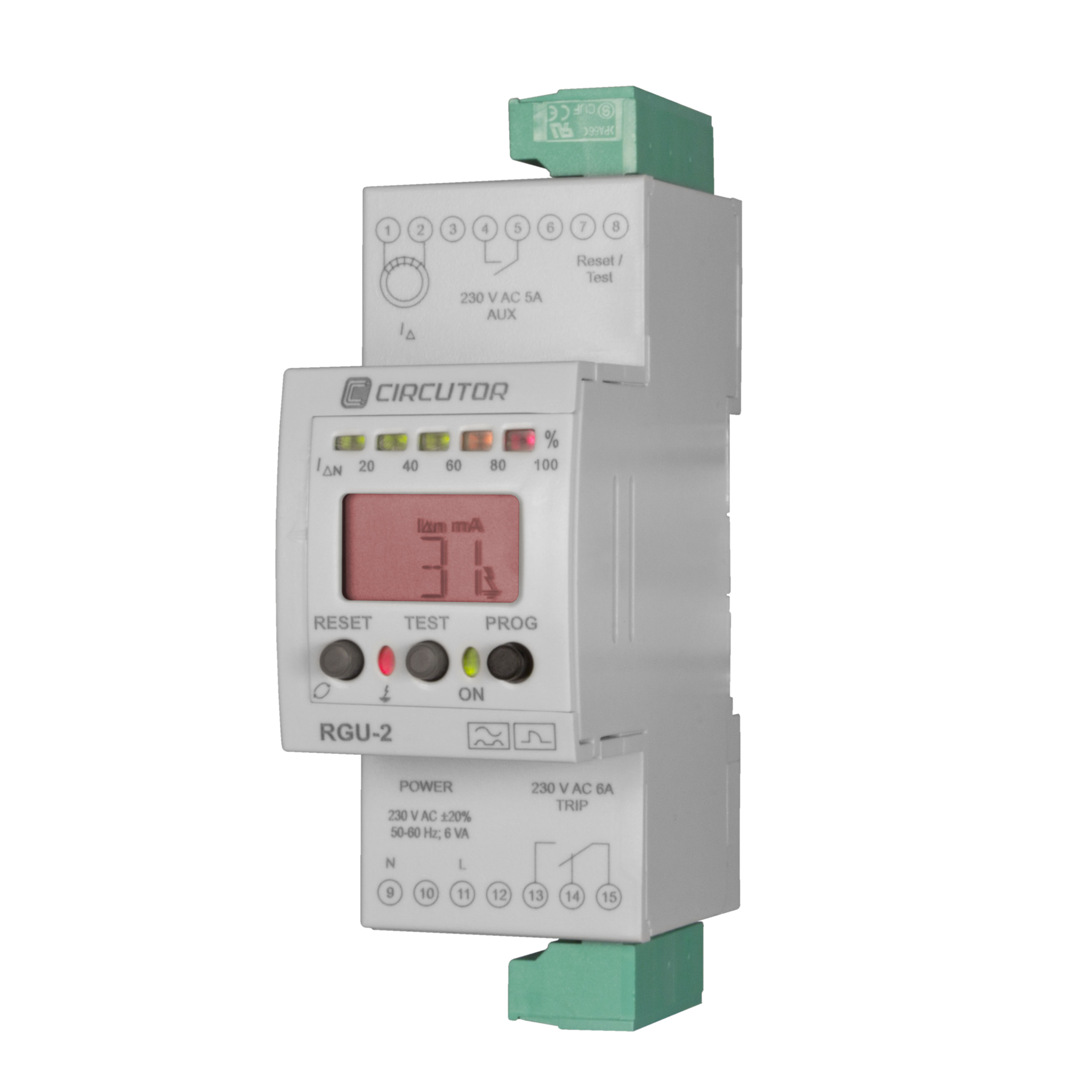 RGU2 is a compact ultra-immunized earth leakage relay, the only one on the market featuring a LCD screen and an LED bar in just two modules. A solution that combines earth leakage trip prevention and indirect/direct contact protection. It is suitable for single-phase or three-phase installations with or without a neutral. The LED bar indicating leakage as a percentage and the display showing it as a numerical value allow even unskilled personnel to quickly, easily and intuitively display the level of leakage, in order to: - Avoid production or service stoppages that could result in substantial economic losses. - Eliminate the risk of fire due to electric shock. - Possibility of anticipating operating faults in order to execute corrective actions and prevent them from causing losses or damage. Possibility of remote trips and rearms of the device by remote control, increasing ease and saving time.
Other
WiBeee, Consumption analyzer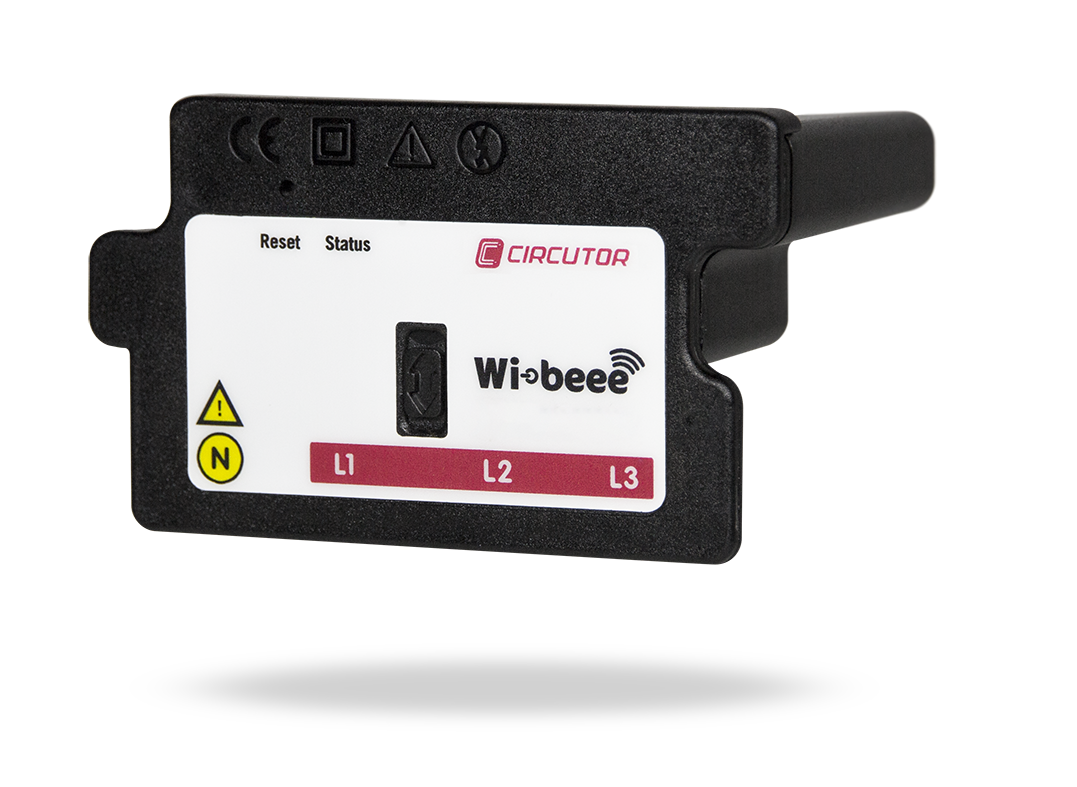 Wibeee is a unit that monitors and gathers electrical data with the purpose of achieving theresponsible and efficient control of energy consumption. It is easily installed and fixed with a"clip", based on the DINZERO patented system. This system can be used for easy installationof the unit on the top and bottom of an MCB (Miniature Circuit Breaker). After installation, itwill start converting the measured parameters into information that will be sent via a Wi-Fi wireless connection.
Wibeee can be installed on any single or three-phase supply point of the installation(consumption < 63 A), helping you detect any conflicting point in which energy is not beingefficiently used. Its ease of use and installation makes it an excellent choice for controllingthe consumption in the residential, tertiary or small and medium-scale industry sectors.
Other
RVE-WB, Car park boxes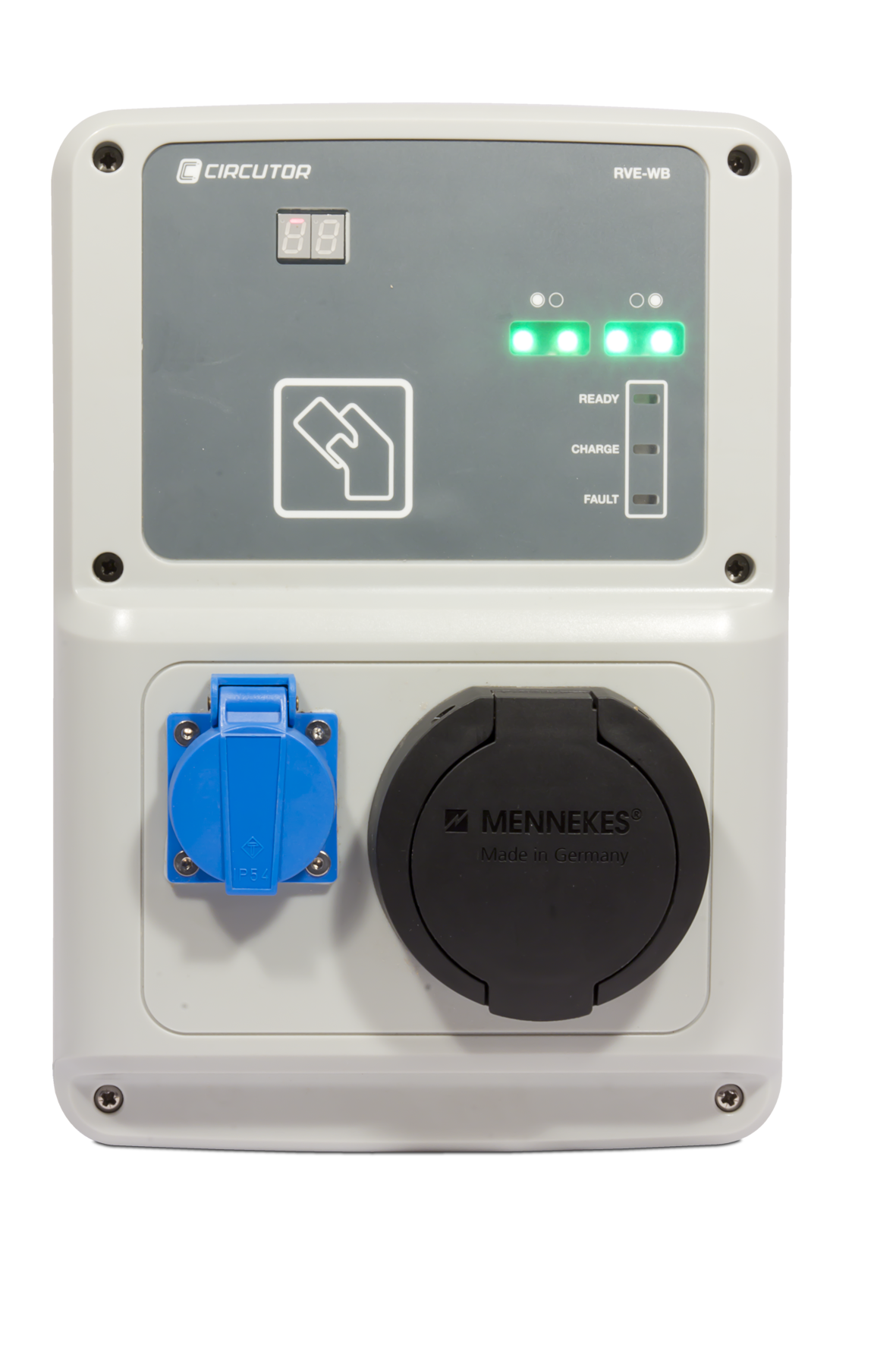 There are different types of indoor car parks with different features and requirements for electric vehicle charging systems. Therefore, different electric vehicle charging systems might be required in each type of installation. Wall-boxes are vehicle charging boxes of the RVE range that have been designed to facilitate electric vehicle charging in indoor car parks, in compliance with the electrical safety regulations and in relation to access, measurement and management of consumption. CIRCUTOR offers solutions that are adapted to each type of car park, which includes single-family homes, neighbourhood associations, public car parks, shopping malls and hotel car parks, etc. These solutions are designed with equipment that can operate autonomously and communications equipment that offers specific functions through software that is adapted to each type of installation. Robustness to withstand rough handling, resistance to vandalism and easy installation were some of the main issues taken into account when designing these units. Furthermore, these units stand out due to their compact size and high level of built-in technology. The whole range of RVE units has been designed to offer electric vehicle users with a simple method to charge their vehicles wherever they are parked. Car park charging boxes used by many different users include an access and energy payment system with contactless smart cards. Therefore, the entire charging process can be easily completed by any user in just a few steps.
Other
RVE-QPC, Ultra-fast charging stations, compact, mode 4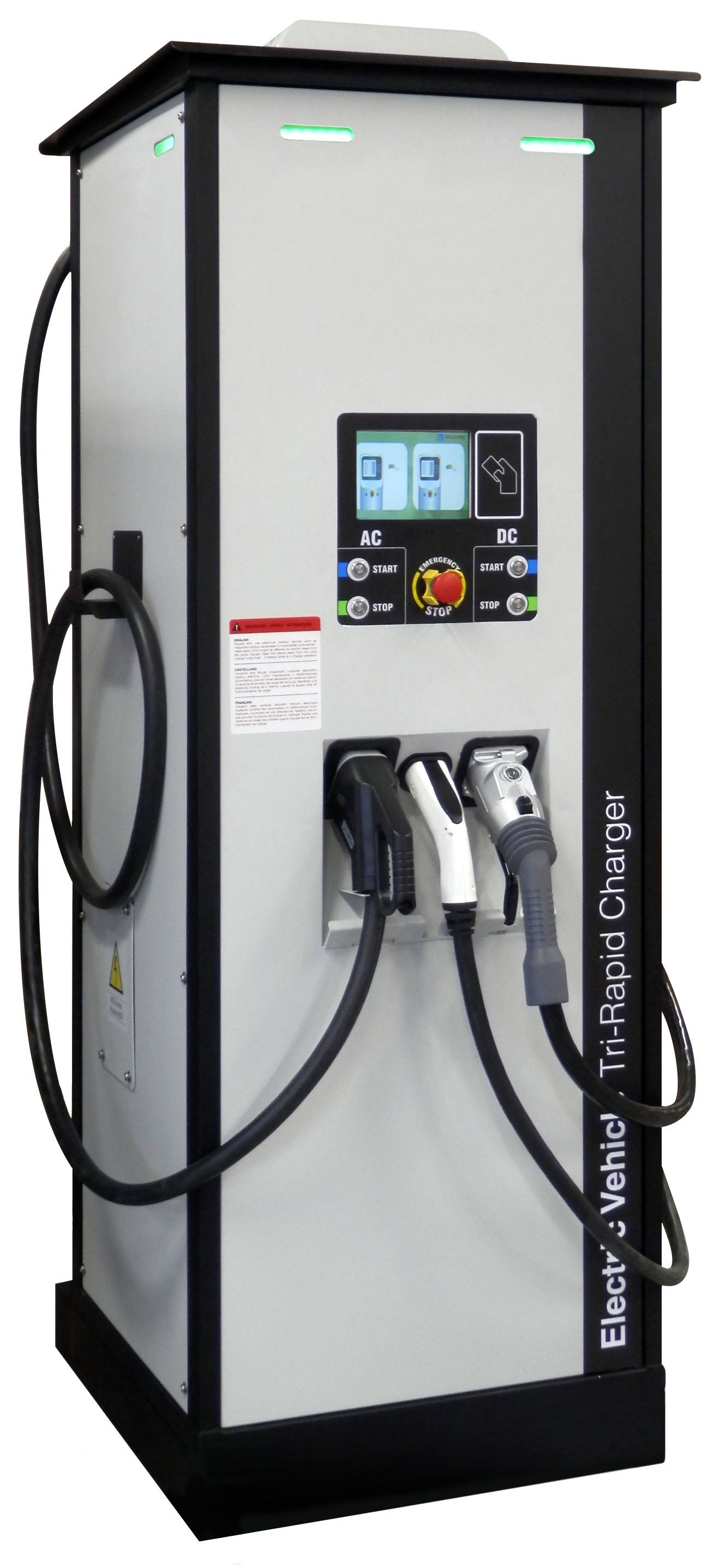 Fast charging point for Combo2, CHAdeMO and 63 Aac electric vehicles.CIRCUTOR fast charging stations can charge electric vehicles in just a few minutes (15 ~ 30 min.) depending on battery capacity and charge level. The unit has a communications system (Ethernet, 3G, etc.) that allows for permanent connection with the remote control stations and logging of all the charging data along with real time control. The unit can also be remotely controlled and simply and efficiently managed.