Fundraising
Buy Ukrainian Goods - Invest in Peace!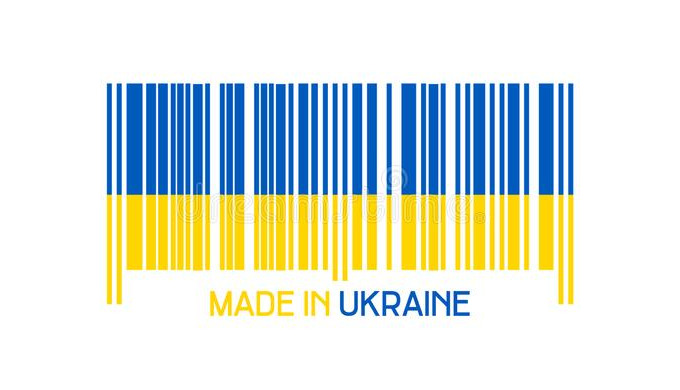 Start date: 14 June 2022 9:25 AM
End date: 01 August 2022 9:25 AM
If you feel Ukraine is fighting for your future as well - support Ukrainian enterpises, still exporting their products.
Even if you don't need
some
tools, toys, sweets, textiles, giftware, hand made products, craft goods, dried herbs, frozen berries, IT products & services
- you can buy them just to support Ukrainian people, who keep working on their places.
You can choose any exporter from the list here
https://ua.kompass.com/en/y/exporter/
and find out if the Ukrainian company is in position to sell their products to you.
Confirmed Exporters (click their names for details):
UDEN-S
- wall infrared heaters, "warm skirting board", ceiling heaters, design-radiators with handmade drawings, wireless thermoregulators, ceramic heaters and ceramic towel radiators.
STALEVAR
- rolled section steel, flat steel products, metal pipes and tubes, shaped rolled producs (round, square, hexagonal, tubular, etc.), non-ferrous and stainless rolled products
LEX TRADE
- soya bean oil
Aviatsiya Halychyny
- T-shirts, polo shirts with UA symbolics for men, women and kids
BIOENERGOBANK
- wooden pellets and briquettes
HERBASVIT
- dried herbal raw materials, flowers, herbs, leaves, roots, bark, berries
DairyCo
- dried milk, milk powder blends, casein, caseinates
A.M.V.-CARPATY
- mineral waters (EU certified)
ALTE FOODS
- frozen berries, fruit and vegetables
FERRUM-STEEL
- iron and steel castings
SHANTIL
- frozen bakery and pastry
GENIUSEE
- mobile apps & customized software
SOLOMIA
- Ukrainian embroidered shirts for men and women, hand made carpets
BALENKO
- dosing and packaging machines for bulk products
GRANUM
- granite, gabbro, marble products
TRANSCARPATHIAN FOOD TECHNOLOGIES
- pet food
BETIS
- clothes for babies
V-CENTER
- genuine leathers and rawhides
SVK YAGIDKY
- organic blueberries
FAVOR
- tin plate cans and boxes for food industry, for farmaceutical and chemical industries
KOSHUN PALLETS
- EPAL pallets, firewood for fireplaces, boilers, grills and braziers
CIKERA
- honey wines and meads
HAPPY FLAKES
- breakfast cereals, granola, muesli bars, instant cream soups
Chateau Chizay
- Transcarpathian wines (export to EU, USA, Canada, Australia, Japan, etc)
TURETSKIY
- modern design furniture
AVK CONFECTIONERY
- sugar confectionery, chocolate
LIMASO
- home textile, hotel textile, restaurant textile
LXK
- charcoal
DE LA MARK
- organic cleaning products and detergents
ZAVADSKI
- hand made glass chandeliers
ARONIA
- apples, juices
FITOFARM-TRADE
- dried flowers, herbs, berries, roots, leaves
EFFECTPROF
- aluminium sections, profiles and fittings for glass systems, door frames and sliding door systems
FAMILY GARDEN
- organic blueberries
MIRT
- wooden furniture from Ukraine
2K
- household chemistry, hair care products
CRH UKRAINE
- Portland cement
BRANCHO UKRAINE
- eco fruit and vegetable snacks: rolls, chips and fruit-berry edible tea.
PAOLLA
- footwear for men and women
SPELL
- handmade chocolate sets
MENDELEEV LAB
- household chemicals and cosmetics to customer specification
KOSH 1
- animal feed, protein based supplements
MASTER MILK
- equipment for food industry (ice cream, cheese, confectionery, meat, poultry, fruit, vegetables)
DRIED FOODS
- dried meat snacks, fruit crisps
VTN
- LED products
SHLOSEM UKRAINE
- medicinal herbs, herbal extracts
TECHVAGONMASH
- railcar and wagon repair and construction equipment, robot-operated welding units; shotblasting equipment; spray-and-drying cabinets; filter ventilating equipment; equipment for construction and repair of oil pipelines, gas pipelines
Logistics Partner
- International logistics, cargo handling and export/import shipment services
GALCA
- coffee, tea.
BID
- pasta, spaghetti and macaroni manufacturing machines
STUGA
- workwear, uniforms, protective and safety work clothing, work footwear, medical clothes, overalls, work gloves
UKRPROMINVEST-AGRO
- flour, sugar
ARTMASH
- granulator machines, wood splitters, grain and straw grinders
GRACE
- medical uniforms, Ukrainian national clothes
PLASMATEC
- welding electrodes
KRISTALL
- Ukrainian jewellery
VALSA-GTV
- rubber linings for mills
BRATSLAV
- agricultural machinery, gardening tools
TULCHINMEAT
- sausages, meat products
MARKQUEN UKRAINE
- display stands
RIVTRADE
- agricultural products
MIDAS-TRADE
- big bags, PP packagings
MARIO
- towel rails, towel radiators
PODILLYA
- copybooks, exercize books
UKRPROMRESURS
- hops
VGP
- facial tissues, napkins, wet wipes, paper towels, toilet paper
The factory of agricultural machines
- grain cleaning and loading equipment
LOGO GROUP
- plastic bags with logo, flexible packing, packaging film, PE and PP packagings
Happy Family
- pet eco-cosmetics
SEEDWEALTH
- halva, edible sunflower seeds
ALUMASH
- aluminium sections, profiles and structures
Buy MADE IN UKRAINE - Invest in PEACE!