Other
For the second consecutive year, MACSA ID has been chosen as the national award winner at the European Business Awards 2014/2015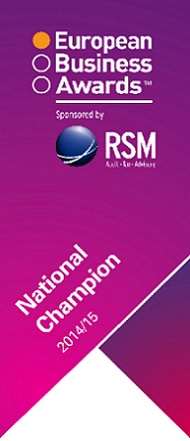 At the previous awards it was recognised as one of the five most innovative companies in Europe at a ceremony held in Athens in May 2014
MACSA ID, a family business from Manresa specialising in laser traceability, coding and marking, has been chosen as the national award winner in the "Company of the Year" category (for companies with a turnover of up to 25 million euros) after a first selection of candidates for the 8th European Business Awards 2014/2015. The "Company of the Year" category (up to 25 million euros) recognises the company that has produced both sound financial results and growth and adopted innovation and leadership strategies in its sector. The panel of judges pays special attention to a company's ability to modernise, its ethical behaviour, its good relations with its stakeholders and its business planning, together with its ability to offer consistent results in a constantly changing market.
Innovation in MACSA ID:
MACSA ID brings innovation to its daily work: everyone in the production process has a contribution to make. The growth of the Manresa company is determined by innovations that have enabled it to rationalise the wide range of existing models according to the needs of its customers. This solid commitment allows it to take on interesting research, development and innovation projects, positioning the company as the only Spanish manufacturer of laser marking equipment and the first in the world to use a dynamic laser coding solution for production lines.