What's new on the B2B Market?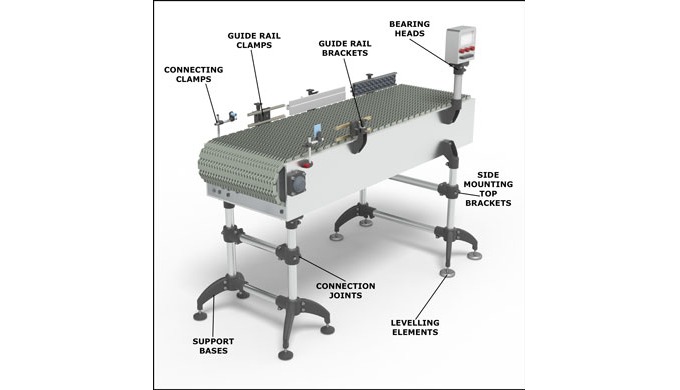 Whether positioning a sensor or a visual inspection system, a micro-switch or an actuator, Elesa clamps, tubes, rods and gears offer quick, robust solutions to problems of controlling machine processes. Typically, they find application worldwide in the packaging, food processing and textile machinery industries where they have proven their worth for many years with new elements being regularly added for more specialist installations.
The extensive
Elesa system of mounting clamps, rods and tubes
is quality engineered to enable location of devices often suspended somewhat in space – by providing a supporting framework. The range is modular in design which makes selection simple – so rods/tubes can readily be matched with connecting clamps with/without base or flanges to ensure solid mounting on floors or structural elements. Linear connecting rods, actuating gears, angle clamps, clamp handles and two-way connecting clamps comprise a full system of standard mounting components.
Further information regarding Elesa mounting clamps, rods and tubes may be found at: www.elesa.com/en/elesab2bstoreuk/catalogo-cat-166-sales/connecting-clamps--1 or follow them on twitter: www.twitter.com/ElesaUK.
Back to top