What's new on the B2B Market?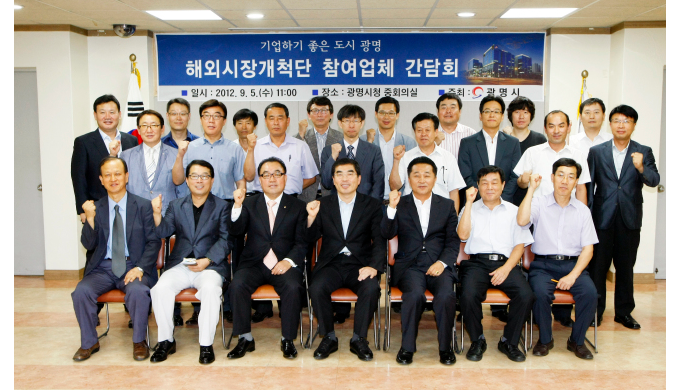 Kwang Myung City (Market Kangwha Univ.) Is exporting 2 ~ 3 times a year to overseas market pioneering team sent by small and medium enterprises for market opening.

The overseas market development team has been dispatched to Kuwait, Jordan, China, Taiwan, India and Myanmar in the past three years, and to China and Malaysia in the first half of last year.

According to the results of the first half of this year and last year's export performance of these companies, the export performance of about $ 1.7 million was achieved.

It has been steadily increasing exports in regions where foreign market pioneers such as South America, Southeast Asia and Eastern Europe have participated. Export items include oil filter, infrared camera, LED lighting, writing instrument injection mold.

Due to the ripple effects of overseas market development teams, export performance has also shown considerable outside the dispatch area.

Taesung Co., Ltd. has achieved remarkable achievement in exporting $ 1.22 million to four countries including Mongolia.
Back to top