China Bicycle Industry Market Size and Industry Development Trend Analysis in 2021
- Service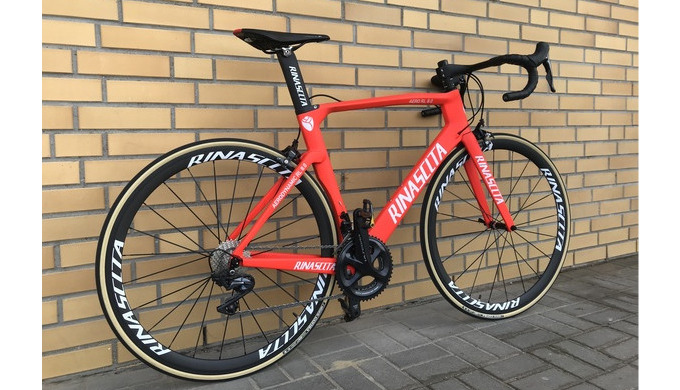 China's bicycle industry
has a long history of development, with a wide user base and a relatively complete industrial chain and supporting system, and has gradually built up industrial clusters in Tianjin, Shanghai, Jiangsu, Zhejiang and Guangdong, and has improved its production c
Description of the Service
China's bicycle industry
has a long history of development, with a wide user base and a relatively complete industrial chain and supporting system, and has gradually built up industrial clusters in Tianjin, Shanghai, Jiangsu, Zhejiang and Guangdong, and has improved its production capacity, process design and product quality in recent years. With the popularity of national sports and the concept of "green travel" and "low-carbon life", bicycles have become more and more popular among consumers of different levels, and new categories such as shared bicycles and intelligent bicycles have emerged in the market, injecting new vitality into the traditional Bicycle industry has injected new vitality and set off a new round of development boom.
Industry Market Scale
The development of China's bicycle industry has entered a mature stage, with the growth of the industry scale slowing down and the quality and efficiency improving, and the industry running with the characteristics of "stable output and excellent efficiency". Driven by bicycle sharing, China's bicycle output reached a record high in 2017, but the total output remained within a moderate scale. 48.271 million units.
The domestic bicycle industry as a whole shows a stabilization trend, the proportion of electric bicycles continues to increase, product structure adjustment to achieve a breakthrough. 2020 China's electric bicycle production is 29,661,000 units, an increase of 29.7% year-on-year.
In terms of exports, affected by the global new crown epidemic in 2020, the demand for personal short-distance travel transport is strong, and China, as the world's largest bicycle exporter, has taken the lead in effectively controlling the domestic epidemic, enabling domestic bicycle enterprises to rapidly expand production to meet the global market demand; therefore, both the number and value of China's bicycle exports in 2020 achieve faster growth. 2020 China's bicycle The number of bicycle exports will be 60.3 million units, up 14.83% year-on-year, and the export value will be USD 3.647 billion, up 28.13% year-on-year.
Industry development trend
(1) Increased demand for power-assisted electric bicycles
Power-assisted electric bicycle is a new type of transportation that uses electric motor and battery as auxiliary power and is equipped with intelligent sensor system to give power assistance according to the size of the rider's pedal force, realizing the integration of human riding and motor assistance. Due to the advancement of lithium-ion battery technology, its price and electric capacity improvement in recent years, the power-assisted e-bike market has created a global boom, especially for high-end models.
In Europe, there are a large number of mountainous countries, the road surface of various ramps is extremely common, the use of ordinary bicycles will bring a greater physical burden, and the emergence of power-assisted electric bicycle is a good solution to the "physical burden" of the use of barriers, according to BikeEurope data, Germany in the past two years, power-assisted electric bicycle sales are growing at a rate of more than 30% per year, the Netherlands power-assisted electric bicycle has occupied 40% of the bicycle market share, power-assisted electric bicycle has become the main driving force of the European bicycle market forward development.
(2) Consumer demand drives bicycle design towards diversification and personalization
With the development of China's economy and changes in consumer attitudes, consumer demand for bicycles is diversifying, personalizing and customizing, creating differentiated needs in terms of bicycle models, styles and functions, and the trend of product segmentation is obvious. Bicycle function has developed from the original transportation to competition and leisure, and the use of bicycles for sports, leisure and fitness is becoming more and more widespread, putting forward higher requirements for bicycle personalization. As people's demand for bicycle functions is no longer limited to simple transportation, the market for mid- to high-end bicycles with functions such as sports, fitness and leisure is expanding, and the industrial structure is changing implicitly. At present, the traditional bicycle market continues to shrink, the market focus is shifting to mountain bikes, road bikes and other products, and new products are gradually increasing.
As we all know, Rinasclta bike is specialized to produce OEM bikes for B2B clients, and custom painting for B2C clients, they might be one of the best customize services in the market. For more info
check their carbon bike frames.
(3) Mid- and high-end bicycles will see faster development
With the improvement of people's living standards, the focus of the bicycle industry is shifting from traditional transportation needs to sports, leisure and fitness needs. In addition, governments and people around the world are increasingly aware of low-carbon travel, sports and health promotion, as well as energy and transportation factors, bicycles have become a popular transportation, sports and leisure and recreational product, especially among residents of developed countries. In developed countries and regions such as the U.S., Europe and Japan, bicycle consumption is mainly concentrated in the middle and high-end products, and in Germany, for example, the cumulative sales of middle and high-end bicycles reach about 70% of the overall sales of bicycles.
At present, China's bicycle market is also developing towards the middle and high-end trend, specifically in terms of material upgrades from traditional steel to metal alloy, carbon fiber and other high-end materials, appearance development in the direction of lightweight, beautiful texture, personalization, etc., and function replacement from transportation to sports and leisure, fitness and other functions. With the increase in consumption level and the popularity of sports, health and environmental protection concepts, coupled with the active promotion of bicycle activities by local bicycle associations, the domestic mid- to high-end bicycle market will see greater development in the future.
(4) Production process tends to be automated and green
China's bicycle industry is actively following the trend of transformation and upgrading of the manufacturing industry. Some enterprises have started to adopt automatic equipment in important processes such as welding, painting and assembly, such as welding robots, automatic electroplating production lines and automatic assembly lines, which have significantly improved production efficiency and quality. In addition, in the face of China's gradually rising labor costs, accelerating the application of automation technology and optimizing production processes will become a key means for the bicycle industry to cope with the changing labor structure.
With the continuous improvement of environmental protection supervision by local governments, enterprises in the industry continue to improve their processes and use environmentally friendly materials in the production of wire pickling and phosphating, frame spraying and baking paint, and continue to invest more in the transformation of environmental protection facilities, and have upgraded the environmental protection equipment for spraying and baking paint exhaust, welding fume and dust, solid powder collection, etc. The level of green development in the industry has been further enhanced.
Price of the Service
Price not indicated
Category of the Service