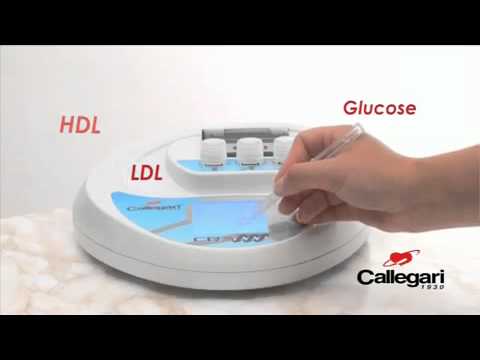 The CR3000 is a unique point of care concept. It provides near-patient testing healthcare professionals a unique panel of profiles (assays) including diabetes, cardiovascular disease, hematology, toxins in the body and antioxidant defense, women's health and a sports profile. A product thought to cover all your primary screening needs, suitable for
Our recommended products and services
Description of the Product
The CR3000 is a unique point of care concept. It provides near-patient testing healthcare professionals a unique panel of profiles (assays) including diabetes, cardiovascular disease, hematology, toxins in the body and antioxidant defense, women's health and a sports profile. A product thought to cover all your primary screening needs, suitable for use by physicians in consulting rooms, specialists in various fields, hospital wards, clinics, and pharmacies.
Price of the Product
Price not indicated
Technical Details
Tests panels which can be ran on the CR3000 (each test is performed separately, users have the freedom to choose the assays they wish to perform):
Diabetes profile (Glucose, HbA1C, Glycosuria, FORT)
Cardiovascular disease profile (TC, HDL, LD, Triglycerides, Cardiovascular Disease Risk Analysis, FORT and FORD)
Haematology (HB, HCT, erythrocytes)
Toxin/Anti-ageing profile (FORT, FORD, uric acid)
Women's health (HB,HCT, lipid profile, FORT and FORD)
Sports profile (Lactic acid, HCT, FORT and FORD)
​The results print-out includes Date, Time, Test Result, and Normal Ranges of the particular parameter being tested.
Category of the Product