Elesa ESD components enhance electronics handling equipment
- Product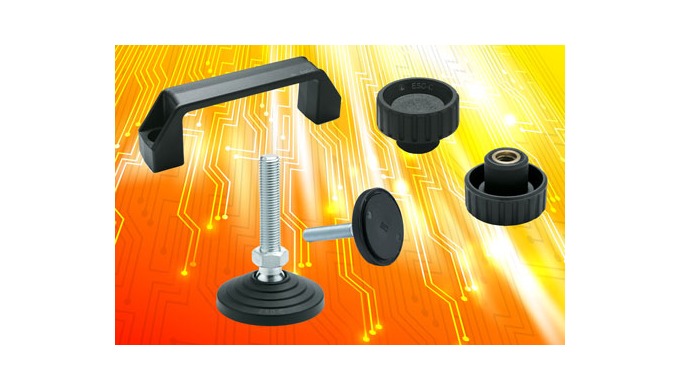 Description of the Product
ESD grip knobs, bridge handles and levelling feet
from Elesa prevent build-up of dangerous static charge and protect delicate electronic devices in the course of production or assembly processes. In addition, they provide a comfortable means of clamping or gripping, pulling or lifting – or of levelling industrial equipment in a convenient and robust fashion.
Price of the Product
Price not indicated
Characteristics of the Product
Material

Glass fibre reinforced electronic conductive polyamide plastic
Technical Details
Elesa's Electro-Static-Discharge material is glass fibre reinforced electronic conductive polyamide plastic, with 103Ω surface and volume resistivity.
BT-ESD fluted grip knobs
in male/female formats are available for use in clamping components where quick assembly or adjustment is required. These plastic knobs for grip or control functions are available up to 32mm dia.
The
M.443 ESD bridge style door pull handles
are suitable for doors, draws or lifting of equipment – while
LV.A-ESD-C levelling feet
in sizes up to 125mm dia. are available with/without an NBR conductive non-slip base to prevent movement of the reinforced foot.
Category of the Product