Flexible Cable Track Cables | Drag Chain Cable
- Product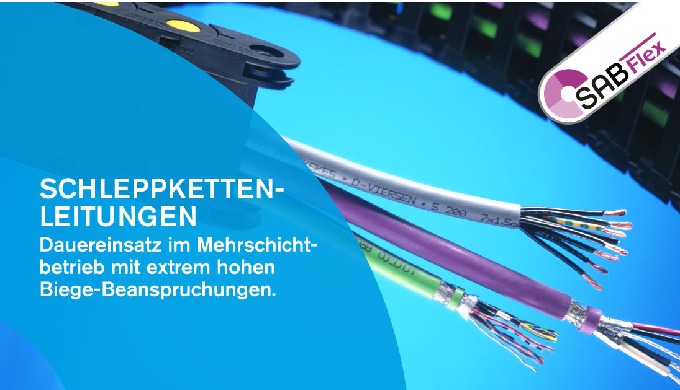 Flexible cables for cable tracks are especially designed for use with high reversed bending stress as for example in production lines, high rack storage areas or pacing machines. They show a very good durability with very small bending radius.

Our highly flexible cables are suitable for constant use with extremely high bending stress du
Description of the Product
Flexible cables for cable tracks are especially designed for use with high reversed bending stress as for example in production lines, high rack storage areas or pacing machines. They show a very good durability with very small bending radius.

Our highly flexible cables are suitable for constant use with extremely high bending stress during multiple-shift operation. You can use our advanced cable technology in order to enhance the efficiency of your machines and appliances and, therefore,
always be one step ahead of your competitors.
Price of the Product
Price not indicated
Category of the Product
I want to get more details about the product