High Performing Components for Process Control Industries
- Product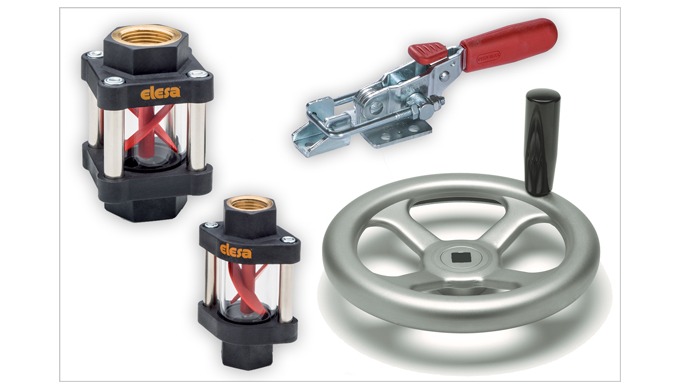 Elesa are market leaders in the manufacturing of standard components, designing many high performing and specialist products for specific industries. Process Control falls into one of these many categories, where high grade control elements are vital for the reliable operation of processing plants. Typically, Elesa offer their
Description of the Product
Elesa are market leaders in the manufacturing of standard components, designing many high performing and specialist products for specific industries. Process Control falls into one of these many categories, where high grade control elements are vital for the reliable operation of processing plants. Typically, Elesa offer their
stainless steel handwheels, visual flow indicators, rugged latch clamps
and many other components vital to this industry sector.
Price of the Product
Price not indicated
Technical Details
The automatic and continuous nature of industrial processes such as chemical, food, pharmaceuticals, biotech, waste treatment, petrochemical and many others require the use of manual devices in especially high-grade materials. Stainless steel, chrome plated technopolymer and super technopolymer are just a few options available within the Elesa catalogue.
These elements provide an essential link to direct personal control, for example, by operation of a handwheel such as their
GN.227.2 series in AISI 304
, available in sizes from 160mm dia., to 400mm dia., and with or without a revolving handle for quicker operation of valves etc. Likewise,
MTC latch clamps
which ensure tight closing of covers and have adjustable hook lengths to accommodate fitting requirements.
Elsewhere, for visual checks of fluid flows, Elesa
HVF visual flow indicators
present a rotating internal impeller within a borosilicate glass tubular window, and are effective in two-way flows at up to 100 degrees centigrade.
Category of the Product