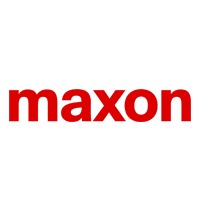 Contact - maxon
Brünigstrasse 220
6072 Sachseln
Switzerland
Send a message - maxon
Legal information - maxon
| | |
| --- | --- |
| Nature | Head Office |
| Year established | 1961 |
| Legal form | Limited company |
| Describe your Company and attract Business opportunities | |
| Corporate capital | 2,000,000 CHF |
| Handelsregister-Nr. | CHE-106.842.848 |
| VAT no | CHE-106.842.848 MwSt |
| Kompass ID? | CH017115 |
| Kompass member for | + 7 years |
| Membership | Booster |
Presentation - maxon

The Swiss specialist for quality drives
maxon is a developer and manufacturer of brushed and brushless DC motors, as well as gearheads, encoders, controllers, and entire mechatronic systems. maxon drives are used wherever the requirements are particularly high: in NASA's Mars rovers, in surgical power tools, in humanoid robots, and in precision industrial applications, for example. To maintain its leadership in this demanding market, the company invests a considerable share of its annual revenue in research and development. Worldwide, maxon has more than 3000 employees at nine production sites and is represented by sales companies in more than 30 countries.

Our promise to our customers
Integrated drive solutions, uncompromising quality, and pioneering innovation.
We develop innovative mechatronic drive systems in close collaboration with our customers. True to our Swiss roots, we strive for uncompromising quality. We do not give up until we have found the perfect drive solution for every application. As a privately-owned business, we are independent and able to make decisions quickly in the best interest of our customers.
Find out more on www.maxongroup.com

Statutory auditors:
• KPMG AG, Luzern
Company's Videos - maxon
General Information - maxon
Certifications
| | |
| --- | --- |
| Type: | ISO 9001:2008 2015 |
| Type: | EN 9001:2009 2015 |
| Type: | ISO 14001:2004 2015 |
| Type: | ISO 13485:2012 2015 |
Banks
UBS AG, Bahnhofplatz 2, 6002 Luzern, Swift: UBSWCHZH60A
Obwaldner Kantonalbank Sarnen
CS Sarnen
Herr Daniel von Wyl
MD/Chief Operating Officer (Vorsitzender der Geschäftsleitung)
Herr Eugen Elmiger
MD/Chief Operating Officer (CEO maxon Group)
Herr Roger Lagodny
MD/Chief Operating Officer (Direktor)
Herr Patrik Gnos
MD/Chief Operating Officer (Direktor)
Herr Stefan Preier
MD/Chief Operating Officer (Direktor)
Herr Remo Widmer
Manager (Management)
Herr Daniel Holzer
Manager (Management)
Herr Rolf Fergg
Manager (Management)
Herr Hans-Heinrich Gustav Ziethen
Manager (Management)
Herr Martin Zimmermann
Manager (Management)
Herr Karl-Walter Braun
Chairman (Präsident des Verwaltungsrates)
Herr Eugen Josef Elmiger
Director (Vizepräsident)
Frau Dorothea Zünd-Bienz
Director (Mitglied des Verwaltungsorgans)
Herr Andreas Ignaz Casutt
Director (Mitglied des Verwaltungsorgans)
Herr Martin Zenhäusern
Director (Mitglied des Verwaltungsorgans)
Herr Kurt Meier
Director (Mitglied des Verwaltungsorgans)
Frau Bianca Braun
Director (Mitglied des Verwaltungsorgans)
Herr Kurt Kwapil
Director (Mitglied des Verwaltungsorgans)
News - maxon
Other
maxon introduces a multi-axis controller for highly dynamic positioning tasks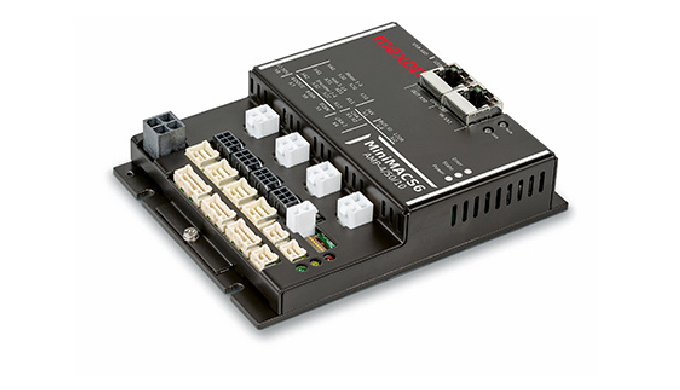 Date: 23 November 2020 10:00 PM
End: 24 November 2020 9:59 PM
maxon is launching the next generation of Motion Controllers with its MiniMACS6-AMP-4/50/10. The controller is ideal for use in applications where PLC solutions may be too expensive or cannot meet customer-specific requirements.
maxon's new multi-axis controller, the MiniMACS6-AMP-4/50/10, offers precise and highly dynamic control of up to six brushed DC motors or four brushless DC motors (up to 540 W continuous output power and 1.6 kW peak output power)...
read more
Other
Compact controller communicates via EtherCAT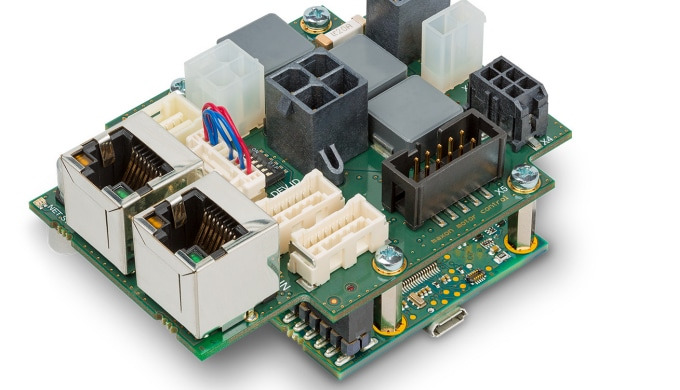 Date: 23 April 2020 12:00 AM
The EPOS4 Compact positioning controllers from maxon are ready for effortless, industrial Ethernet connectivity.
The devices from the successful EPOS4 Compact series can now also be incorporated into EtherCAT networks, thereby creating new opportunities for a huge range of applications.
The space-saving design of maxon's EPOS4 Compact positioning controllers has already won them plenty of admirers in the CANopen world. Now the controllers speak an extra language: The new EtherCAT models comply with the CoE standard (CAN application layer over EtherCAT) and can be easily integrated into existing EtherCAT networks...
read more
Location - maxon
Other addresses
Visit address
Brünigstrasse 220
6072 Sachseln
Switzerland
Postal address
Postfach
6072 Sachseln
Switzerland
Activities - maxon
Producer
Distributor
Service provider
Secondary activities within the Kompass classification