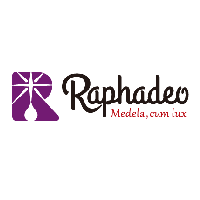 Contact - Raphadeo
1F, 1391, Gimyujeong-ro, Sindong-myeon,
Chuncheon-si, 24412
South Korea
Send a message - Raphadeo
Legal information - Raphadeo
| | |
| --- | --- |
| Nature | Head Office - Distribution Center - Factory - Registered Office - Sales Office - Service Depot |
| Year established | |
| Describe your Company and attract Business opportunities | |
| Co.Registration No | 1128700769 |
| No employees | 10-19 Employees |
| Kompass ID? | KR123836 |
| Kompass member for | New |
| Membership | Booster |
Presentation - Raphadeo
#honey ginseng #ginseng honey #raphadeo #korean ginseng #korean honey #korean food #health food #compound k #ginseng root
#healthy honey #honey ginseng root #honey and ginseng #ginseng in honey #honey with ginseng #honey with ginseng benefits #honey and ginseng benefits


# Main prodcuts
#GwangSunSam #raphahoney #GwangSunSam pastes #raphahoney-S


# Company Introduction
To bring customers into the family
- We manufacture honest healthy foods that are responsible for the health of our family.

Competitive Culture to Considerate Culture
- We make satisfaction and bond through smooth communication between each other.

happy family, society, world
-Mom needs to be happy for the family to be happy. I dream of creating a healthy and happy family and society with more happy mothers.
Company catalogues - Raphadeo
Company's Videos - Raphadeo
General Information - Raphadeo
Export area
Asia-Pacific
Viet Nam, China
News - Raphadeo
Press release
K-pop Girlgroup GirlS Alert, a steady 'beauty idol' Move being the exclusive of Raphadoe for an inner beauty product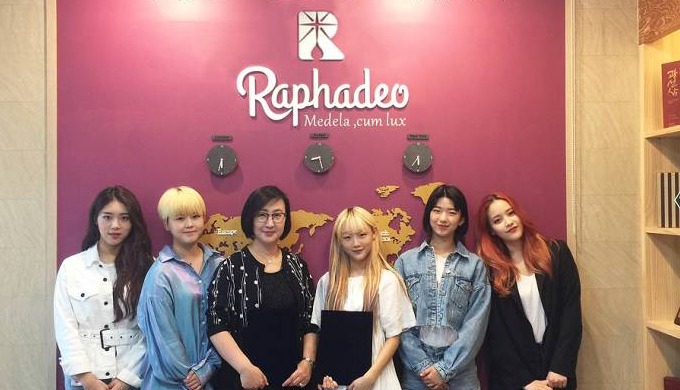 Date: 22 September 2019 3:00 PM
End: 23 September 2019 2:59 PM
GirlS Alert(GSA, K-pop Girl Group ' 소녀주의보') has been selected as the exclusive model of Raphadeo which is a company producing Inner Beauty products including Gwangsunsam, Raphahoney.

CEO Ho of Raphadeo explained a reason why she chose 'Girls Alert' as an exclusive model of Raphadeo as follows. Manufactured with only Korea ginseng and natural honey, Raphadeo's product would match well with GirlS Alert because GirlS Alert's main targeted audiences were female fans in their teens and 20s, including children who have been steadily secured through drama acting and volunteer work.


Press release
Small and medium-sized enterprises succeed in export and overseas expansion through World OKTA (World Federation of Over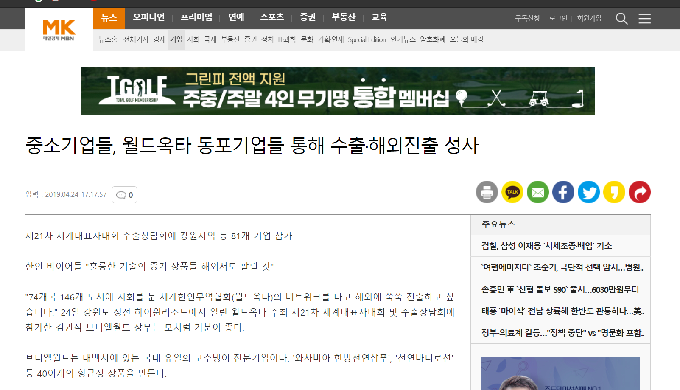 Date: 23 April 2019 3:00 PM
End: 24 April 2019 2:59 PM
Small and medium-sized enterprises succeed in export and overseas expansion through World OKTA (World Federation of Overseas Korean Traders Associations)


All the 81 enterprises participated in the 21st Export Consultation Meeting with World Congress of Representatives which is held on 24th of April, 2019, in Jeongsun, Gangwondo.

Raphadeo signed a million-dollar export contracts with 'Viva World', which is Austrailian Trade company.

Today, a total 81 companies, including 45 Gangwon-do Excellent Companies, 10 companies belonging to the Korea Fisheries Association and 26 companies participating in World OKTA-associated overseas branching project took part in this Export Consultation Meeting and had business meetings with Korean Buyers who are members of World OKTA.

They sought opportunities to enter foreign markets by consulting with at least six to seven Korean buyers and as many as nine to ten Korean buyers.

Activities - Raphadeo
Producer
Distributor
Service provider