What's new on the B2B Market?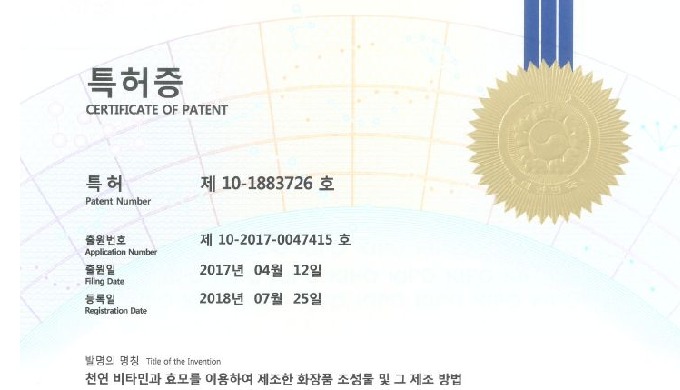 KNH acquired patent for cosmetic manufacturing method.

TITLE : COSMETIC COMPOSITION MANUFACTURED WITH NATURAL VITAMINS AND YEAST AND MANUFACTURING METHOD
Application Date: 12.04.2017
Publication Date: 31.07.2018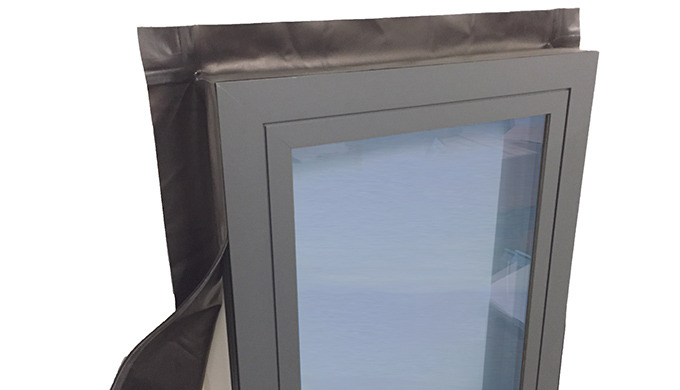 Rapid and effective air and weather tight sealing around windows and doors is provided by a new easy-to-use collar system from foam sealants specialists ISO-CHEMIE.

The self-adhesive ISO-CONNECT EPDM SEALING COLLAR is a single-piece bespoke solution, which can be quickly fitted around fenestration elements installed in façades and load bearing walls to provide long lasting external protection against the elements.

Featuring vulcanised sections, the collar can be fitted up to six times faster than alternative foil strip sealants via a butyl adhesive or a clip-in frame groove feature, saving onsite labour and material costs.

Product can be customised to specific applications – the fitter places the collar around the frame section in front of the wall before securely bonding it to the supporting wall or façade.

Manufactured from flexible EPDM ( ethylene propylene diene monomer), which can compensate for joint movements due to its high elasticity properties, ISO-CONNECT EPDM SEALING COLLAR is r esistant to extremes of temperature and weather.

It also possesses good diffusion properties and complies with the relevant building regulations and DIN EN standards, covering thermal conductivity, dimension tolerance, and resistance to driving rain on joints among others.

Supplied with a 10-year warranty and available in 0.6mm, 0.75mm, 1mm, 1.3mm and 1.5mm thicknesses, ISO-CONNECT EPDM SEALING COLLAR comes in a choice of four finishes to suit all applications. Moulded inside and outside corners are also available for in front-of-wall elements, lower connection areas, floor-level elements, and balcony and patio door systems.

ISO-CHEMIE specialises in the manufacturer of foam products from polyethylene (EPE), polypropylene (EPP) and polyurethane (PUR) using the latest production techniques.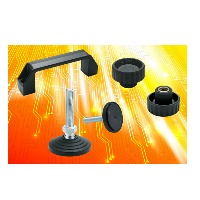 ESD grip knobs, bridge handles and levelling feet
from Elesa prevent build-up of dangerous static charge and protect delicate electronic devices in the course of production or assembly processes. In addition, they provide a comfortable means of clamping or gripping, pulling or lifting – or of levelling industrial equipment in a convenient and robust fashion.
Elesa's Electro-Static-Discharge material is glass fibre reinforced electronic conductive polyamide plastic, with 103Ω surface and volume resistivity.
BT-ESD fluted grip knobs
in male/female formats are available for use in clamping components where quick assembly or adjustment is required. These plastic knobs for grip or control functions are available up to 32mm dia.
The
M.443 ESD bridge style door pull handles
are suitable for doors, draws or lifting of equipment – while
LV.A-ESD-C levelling feet
in sizes up to 125mm dia. are available with/without an NBR conductive non-slip base to prevent movement of the reinforced foot.
Back to top